Community
We at Autocraft Bodywerks are proud of our commitment to the community of Austin and surrounding communities. We support strong families because we recognize the important role family plays in building strong communities.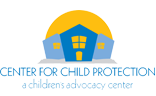 Please join us in celebrating the important work done by The Center for Child Protection.


We at Autocraft Bodywerks truly appreciate the important efforts of the South Austin Pregnancy Resource Center in making the Austin community a better place to live.