Certifications
The collision repair industry continues to evolve as vehicles become more technologically advanced. Our experienced team of collision repair professionals continually maintains the highest levels of education and training available in the industry. We're proud of our specialized training and advanced certifications and are committed to being the very best at what we do.


As a Lexus certified body shop Combined we are dedicated to maintaining the strict industry certification benchmarks established for Lexus' vehicle repair standards.
This certification requires our technicians to attend Lexus specified technical collision repair training. When repairing your Lexus we will only use OEM (original manufacturer) replacement parts.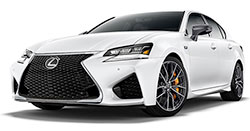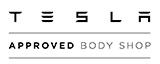 We are very proud of our certification as an authorized Tesla body shop. The Tesla vehicle body structure design combines highly advanced structural aluminum casting, extrusion and stamped panel technology with the latest aluminum welding and adhesive bonding technology.
The Tesla certification requires rigorous training and assessment the technicians that will work on your vehicle. Our aluminum welding capability has been carefully evaluated to ensure all safety critical welded joints will meet Tesla's strict OEM specifications along with the adhesive and mechanical jointing technology used in the construction of your Tesla vehicle.




If your Acura or Honda vehicle has been in a collision, Autocraft Bodywerks is dedicated to maintaining original manufacturer safety standards in the way we repair every vehicle after a collision. As a ProFirst Certified collision repair facility our team of highly-qualified experts has the tools, equipment, training, and experience to repair your Acura or Honda vehicle properly, restoring it to original manufacturer standards and always using only original manufacturer parts.
We're proud to be recognized as a ProFirst Certified shop – certified by American Honda — and ready to repair and restore your Acura or Honda vehicle back to showroom condition.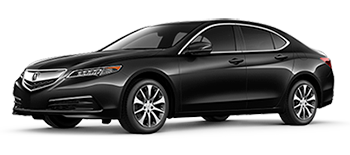 If your Infiniti vehicle is ever in an accident you've come to the right place. Autocraft Bodywerks is officially Certified by Assured Performance, a non-profit consumer advocacy organization for maintaining the right tools, equipment, training, and facility necessary to repair all Infiniti vehicles. In achieving this Certification, Autocraft Bodywerks is now an integral part of the most advanced repair capable and efficient auto body repair network in the world. Adding to our credentials, Autocraft Bodywerks is officially recognized by Assured Performance, FCA, GM, and Infiniti.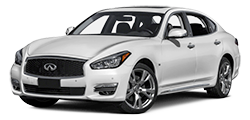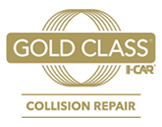 Today, the standard for training and understanding the latest technology in collision repair has been set by I-CAR. The Gold Class recognition establishes our technicians as having the highest level of training achievement currently recognized by the collision repair industry. We are responsible for maintaining the most up-to-date knowledge and skills that insure proper repairs, improved business performance and risk reduction are always maintained.



Working with automotive aluminum requires highly specialized training and equipment. Our aluminum repair specialists are highly trained and experienced in the specialized repair techniques unique to automotive aluminum. Due to the unique requirements for compliant aluminum welding and repair, we maintain a special aluminum repair facility completely separate from our other facilities where steel repairs and welds are conducted.